Next Gen Dispatches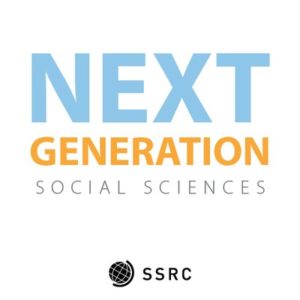 Next Gen Dispatches is our newest platform showcasing the work of current and former fellows of the Next Generation Social Sciences in Africa fellowship program, an initiative of the SSRC. It provides a space for reflections on how the program is impacting/has impacted Next Gen fellows' doctoral research experience and careers. The concept of dispatches is built around communications between Next Gen fellows, colleagues, and other members of scholarly, policy and philanthropic communities.
Dispatches posts will fall under the following categories:
Spotlight focuses on interviews of current and former fellows regarding their research and publications. These interviews are organized in relation to specific themes and programmatic priorities: Environment, Identity, Gender, Migration and Displacement, Peacebuilding, Security and Development. Here, fellows capture in a succinct manner the experiences and challenges doctoral students face in the course of conducting fieldwork and data collection using short essays, photo essays or videos. Sharing such experiences can be either inspirational or facilitate the sharing of deeper insights into challenges doctoral students from diverse disciplines face in the course of conducting fieldwork in different countries. It will also help promote knowledge on best practices from various contexts.
Doctoral Voices tells the stories and captures the visions of fellows who have recently defended their doctoral dissertations and graduated with their PhDs. It features in their own words the narrative of their doctoral journey, the impact of Next Gen on their research and career, and the contributions they hope to make to their institutions, communities, knowledge production, and global scholarly discourses.